(let's try this reblog thing…)
We've homeschooled our kids their entire lives. When she talks about:

"I didn't realize the pressure we were under until we were set free of the educational "mess" of which they were part: The prepackaged curriculum, the one-size-fits-all model, the bullying and the negative socialization. Homeschooling allowed us to discover and experience pure, superior learning and a customized learning environment."

I know what she means. And she's right when she says "we, as parents, must exert a powerful influence in determining the quality of life we want for our children." It shouldn't be left up to the whims of some budget crisis, or politics, or really, what some else wants to indoctrinate into our children's heads. We don't shelter our children — we know they have to enter the real world someday and we want to ensure they are best prepared for it, not just to survive, but to excel. It requires a lot of sacrifice of our time, our money, our quality of life in some ways… but in so many others, it leads to a far greater increase in quality that it's well worth it.
Schools of Thought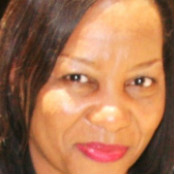 By Joyce Burges, Special to CNN
Editor's Note: Joyce Burges is the co-founder of the National Black Home Educators, an organization that empowers parents to educate their children for excellence. She and her husband, Eric, have been married for 35 years and have five children between the ages of 16 to 35.
It was a rainy afternoon. I was rocking my baby girl by the fire and enjoying a cup of hot chamomile tea. To me, life couldn't get any better than this. Our three older children were in school, "getting a good education." I received a call from my oldest son's school. I was told that my husband and I needed to come to a school meeting. Unpleasant thoughts flooded my mind. But I was comforted because we were active in our children's school. I was PTO president and chairman of the advisory board. So all was…
View original post 775 more words